Dr. Curtis Rapp is a chiropractic physician with over 40 years of experience in treating patients. While in private practice, Dr. Rapp taught students at Northwestern Chiropractic College for 17 years. He was dean of the school and head of clinical services for his last five years at Northwestern. Dr. Rapp has completed graduate certificates in botanical medicine, physical therapy, roentgenology (x-ray), and sacro-occipital technique at Western States University in Oregon and Northwestern Chiropractic College.


---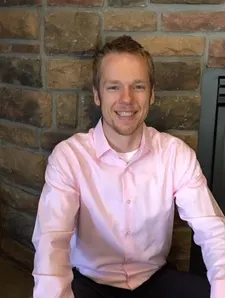 Dr. Nicholas Rapp graduated with high honors from Northwestern Health Sciences University with a Doctorate in Chiropractic and a Bachelor of Science in Biology. Dr. Rapp received a graduate certificate in Activator methods. Dr. Rapp focuses his efforts on nutritional approaches to maintaining an optimal health status and specifically treating diseases such as rheumatoid arthritis, dyslipedemia (ie: high cholesterol), UC and Crohn's disease with lifestyle and nutraceutical interventions.
A common misconception is that chiropractic care is only good for low back pain, disc problems, neck pain, sciatica, whiplash, & other spine related problems. While it is true anyone suffering from these or similar problems should consult a chiropractic physician, chiropractic is also able to assist in correcting and stabilizing many other sources of dysfunction in the body. Far too often our health care system uses extensive and invasive procedures before a more conservative approach is taken.
We believe in empowering you to take control of your health care. Education-knowledge is that empowerment, because if you do not understand why you are doing something, the less likely you are to do it.
_______________________________________________________________________________________________________________________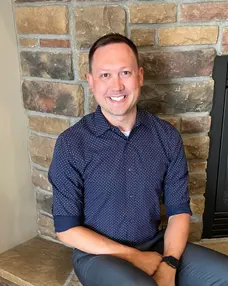 Dr. Derek Ashton graduated with honors from Northwestern Health Sciences University with his Doctor of Chiropractic degree in 2012. He later returned to Northwestern to attain his acupuncture certification. Prior to graduate school, he graduated from the University of Wisconsin – La Crosse in 2009 with a Bachelor's of Science degree in Biology. He continues to pursue learning opportunities to integrate into his practice.
Dr. Derek is a native of the small town of Blooming Prairie in southern Minnesota. At a young age he developed scoliosis and experienced chronic back pain. His chiropractor helped him manage his pain through is adolescent years and his positive experience inspired him to help others as a chiropractor. Dr. Derek enjoys staying active outdoors, traveling, and spending time with his daughter Aria. He feels passionate that everyone should have the opportunity to manage their pain without invasive interventions.
---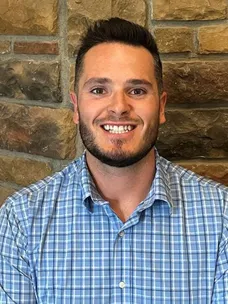 Dr. Joshua Kampe graduated as co-valedictorian from Palmer College of Chiropractic in 2021 and spent the last 2 years at a clinic in Northern Minneapolis. Prior to graduate school, he attended the University of Wisconsin-La Crosse and graduated with a Bachelors of Science in Biology and a minor in Health Information Systems Management, all while playing football as an offensive lineman. Dr. Joshua is originally from Middleton, Wisconsin. He discovered chiropractic when he had a chronic rib injury, and chiropractic helped him stay on the field for sports. Being a former athlete, Dr. Joshua enjoys sports of all kinds and loves to treat athletes and weekend warriors so they can perform at the best of their abilities. He is passionate about chiropractic care for the whole family and treats patients of all ages. Outside of clinic, Dr. Joshua enjoys spending time with his wife, Kate, and staying active by lifting, golfing, and getting outside as much as possible.
---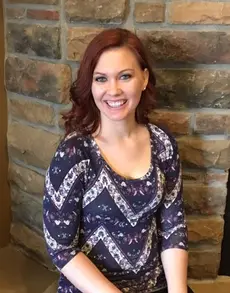 Amy Wadsworth - Massage Therapist
Amy Wadsworth has been practicing massage therapy since March 2008 and became part of the Rapp Chiropractic team in June 2013. She attended the St. Croix Center for the Healing Arts, LTD in Hudson, WI and completed her training in September 2008. Amy offers Swedish, deep tissue, and prenatal massage and customizes the techniques and pressure based on the needs of each client.


_______________________________________________________________________________________________________________________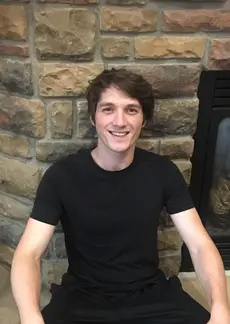 Anthony Pitner - Massage Therapist

Anthony has been a massage practitioner since August 2015. He graduated from Centerpoint Massage & Shiatsu Therapy School and Clinic in St. Louis Park, MN. Anthony utilizes a therapeutic approach with clients to create a plan of care with a goal of directly treating areas of pain and discomfort. He aims to get clients back up on their feet faster, feeling better than ever. Anthony's training includes, but is not limited to: Swedish, therapeutic, prenatal, sports, and deep tissue. He believes that using a mixture of styles offers more ways to relieve pain, rather than using just one; and in doing so, one does not have to deal with pain every day.

---
Coty Wildman - Massage Therapist
Coty is from Rosemount and now reside in Hastings with her husband, David and two kids, Weston and Jolene. She loves being in a rivertown and now working back in her home town.
Coty graduated from Minnesota School of Business in 2013 with a degree in Massage Therapy. She is trained in Swedish, Deep Tissue, Sports, Myofascial, Prenatal, both Cold and Hot Stone, as well as Cupping. She enjoys helping people work out problem areas and feel their best self.
In her free time, Coty likes spending time with family and friends. She enjoys the great outdoors and camping. She loves crafting and being creative. She has a side business making handmade gnomes. She also has a passion for being a birth doula and helps out with births as much as possible.
---
Cherry Wiseholm - Massage Therapist
Cherry is from Prior Lake and now resides just outside of Lonsdale. She lives there with her husband. They are both big animal lovers and have a bunch of ducks and a cat.
Cherry graduated from Minnesota School of Business in 2013 with a degree in Massage Therapy. She is trained in Swedish, Deep Tissue, Sports, Myofascial, both Cold and Hot Stone, as well as Cupping and Reiki. She loves learning and adding new skills.
Cherry has worked with a variety of clients. She enjoys working with all ages. Cherry has helped many athletes, before and after competitions/meets/races.
She loves how rewarding it is to help others destress from life and become more aware of how their body works. Cherry would love to use her knowledge of the human body and her skills to help find the best Massage style to help you reach your goal.
In her free time, Cherry likes Spending time with family and friends. She is always trying new things. She enjoys the great outdoors, but you can also often find her curled up watching a movie or reading a book. She loves crafting and being creative. She has a side business making handmade gnomes with her best friend.
---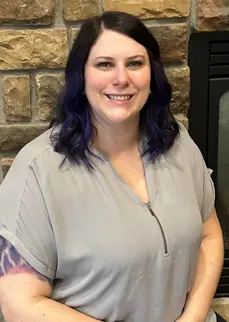 Bethany - Office Manager
---
Stephanie - Human Resources

---
Manda - Chiropractic Assistant
---
Yulia- Chiropractic Assistant

---
Anita- Chiropractic Assistant
---